Whether it's a cabinette for a weekend getaway, a garden shed for storing your essential work gear, or a distinctive garage to protect the vehicle you love, the Defender series was created to protect the things that matter to you.

With our line of high-quality sheds, you can find the perfect space that will serve as an attractive addition to your home's décor and feel confident knowing it will serve you well for years to come.
Built By Certified Craftsman
We have years of experience crafting exceptional products. Our love for what we do is poured into each building we make and backed by the best warranties. Our team of certified craftsmen have a passion for their work, and it shows in every aspect of our products. From the quality materials we use to the meticulous construction process, we take pride in building beautiful and durable spaces.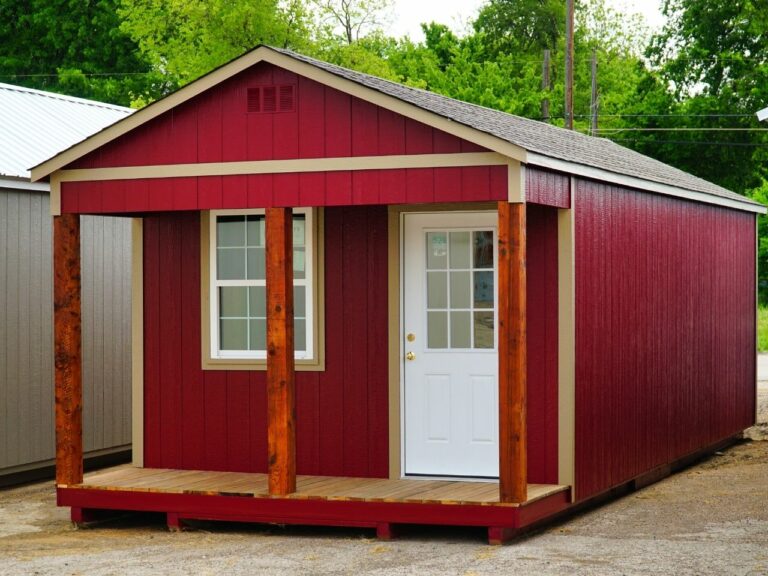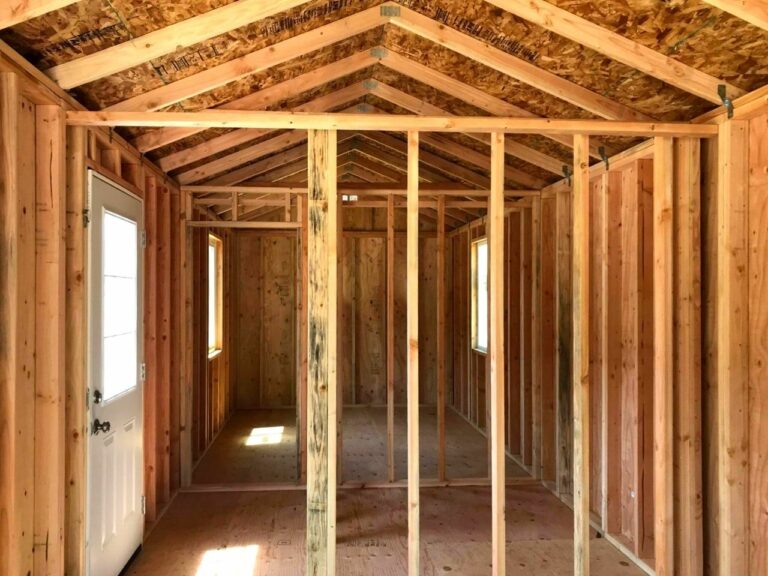 Defender Series Highlights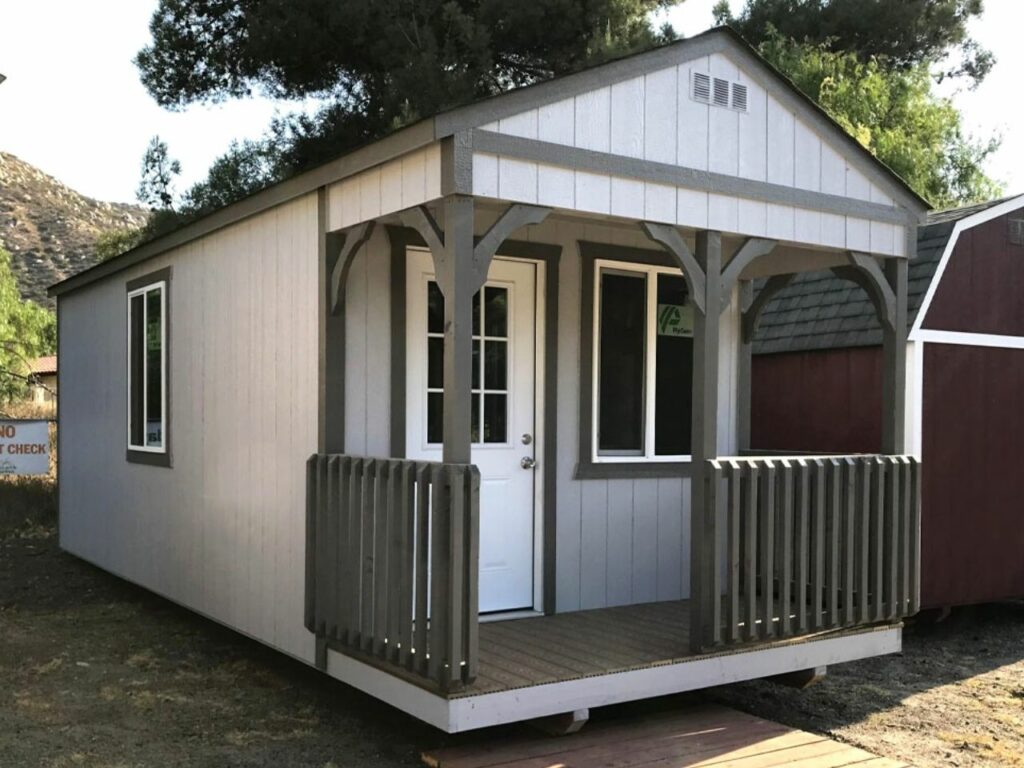 The Cabinette shed is designed to provide the feel of a private cabin at a fraction of the cost. Whether by the lake or your favorite vacation getaway, its spacious interior and cozy outdoor porch make it a home away from home.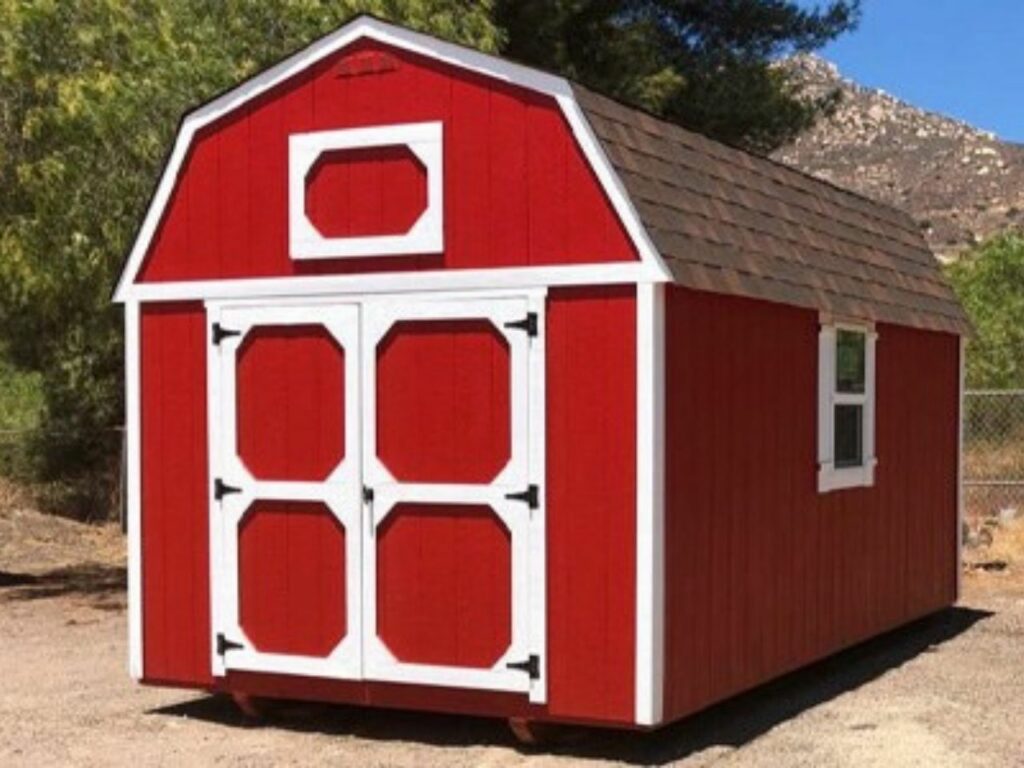 The lofted barn is an excellent solution if you want to use your backyard shed to the fullest. Its overhead loft provides additional space for all your storage needs. It's the ideal mix of quality construction, affordability, and size.
Give your home the storage it needs with a lofted barn side entry. It's perfect for storing things you need easy access to. Its double doors are great for large items and lawn mowers. The lofted barn side entry has you and your belongings covered.
If you need a storage solution that is both affordable and reliable, our Utility Shed is a great choice. It's versatile and great for storing lawn equipment, tools, and more. They are made with quality materials and are designed to last for years. 
The Defender Series Garage is the ultimate protection for your vehicles. With its rugged construction and reliable materials, it protects your cars from the elements and intruders. Its sleek design complements any home with style and value.
The Garden Shed is a great choice for people who love gardening or simply need a place to store their tools and supplies. Whether you need a quality storage solution or a place to pursue your passion, the garden shed is the perfect choice.
Tecate Sheds do great work and have a very friendly staff. I definitely recommend them to anyone in need of any kind of shed or structure.
I highly recommend Tecate Sheds. They are very responsive, reasonably priced, friendly and very professional. I had a custom shed done as an office and I am more than pleased with the results.
Wow!! Just beautiful! Highly recommend Tecate Sheds. Very friendly and helpful. Fast and reliable service. I'm so in love with my she shed. Thank you.
Frequently Asked Questions
Tecate Sheds is committed to creating products that exceed customer expectations. We have been building sheds for over 30 years and use the latest technology and highest standards to ensure our products are the best. Our products help you store your belongings, protect your property, and have fun. No matter your needs, we have a shed that can suit you. Our sheds come in different sizes and styles so that you can choose the perfect one for you. They are also adaptable, so if your needs change over time, you can easily change the shed to fit your new needs.
If you are one of the many people who have to deal with the hassle of monthly storage fees, we understand. Every month, you have to take time out of your busy schedule to load and unload your personal items from your car and drive them to a storage site. It's not only a hassle and time-consuming, but it's also expensive. Do you ever "forget about" the items you've stored away? We know how this feels.
What if you had a better way to store your things? What if it was easy to access and convenient? Tecate Sheds has storage solutions that do just that. Monthly fees may not seem like much at first, but those costs add up over time. Why not invest in something personal, accessible, and built to last?
Tecate Sheds offers a wide variety of sheds to choose from so that you can find the perfect one for your needs. We are committed to helping you achieve your vision, and we can even have your new shed delivered in as little as three weeks if you order now! Contact us using the form below to get started.
Enter your info below to have
our team contact you.