Tecate Sheds Protect What
matters
5 Defender Series Shed Styles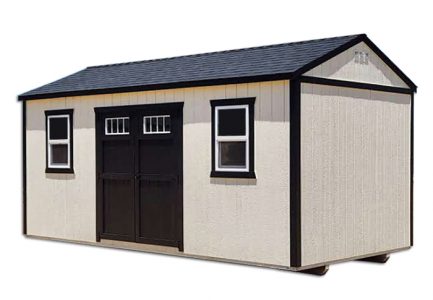 Expertly crafted for stylish and secure backyard storage. This high-quality and versatile shed will give you years of safe reliable storage.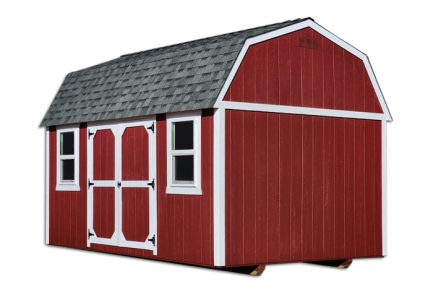 With high-end materials and a versatile two-story layout, this quality shed keeps your belongings protected with a sophisticated style up to 16×54′.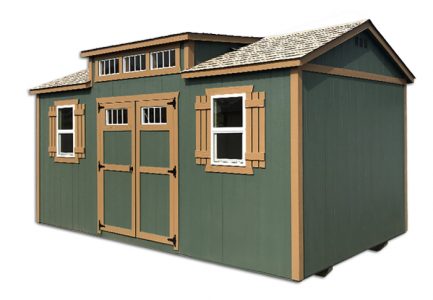 Tecate's Chalet Shed personifies refined backyard storage. Expertly crafted, this shed adds security and sophistication to your home and backyard.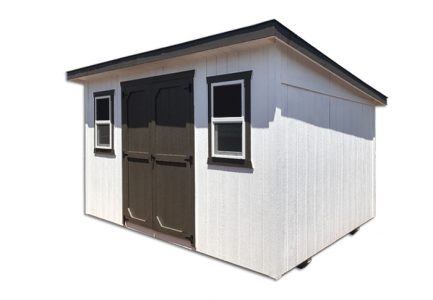 Seamlessly combining durable construction, abundant natural light, and adaptable space, the Studio Shed is ideal for a refined backyard haven.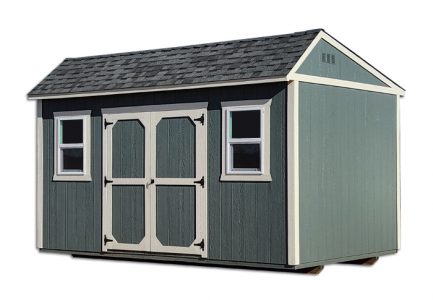 The Garden Shed blends versatile storage, charming style and sturdy construction into the perfect home addition for organizing your gardening essentials.
4 Deluxe Series Cabin Styles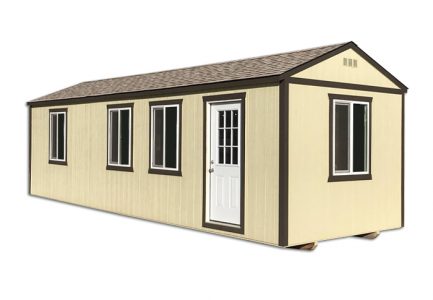 The versatile Utility Cabin blends sturdy construction, convenient storage, and customizable space into the ideal backyard retreat for productivity and relaxation.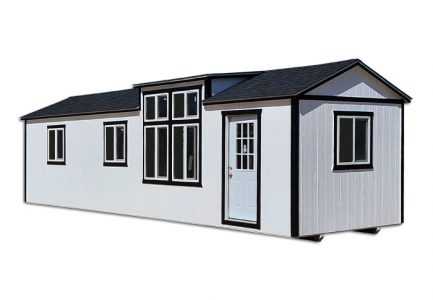 Skillfully built with high-quality materials, the Chalet Cabin provides a stylish backyard shelter equally suitable for focused work or a peaceful retreat.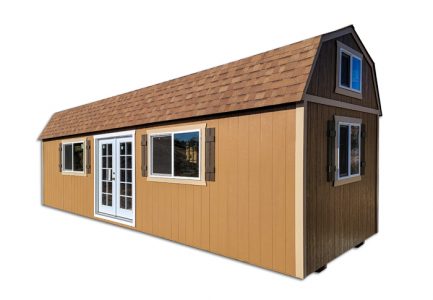 Escape with this exceptional Lofted Cabin, offering ample storage and custom details, ensuring a perfect setting for peaceful downtime or friendly gatherings.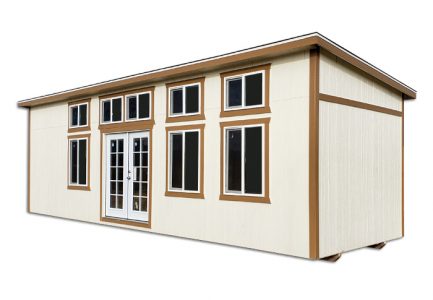 Discover a productive oasis in the Studio Cabin. The bright and spacious interior offers both serenity and functionality for projects and hobbies all year round.
Baseline Series Shed Styles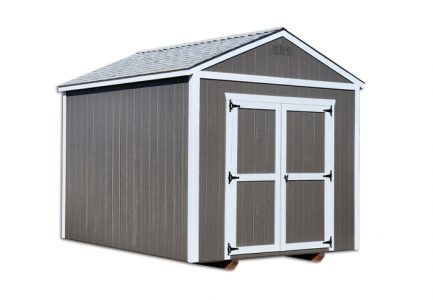 Unbeatable durability and endless versatility define the Basic Shed. It's made with the finest materials and offers limitless potential that will last for years.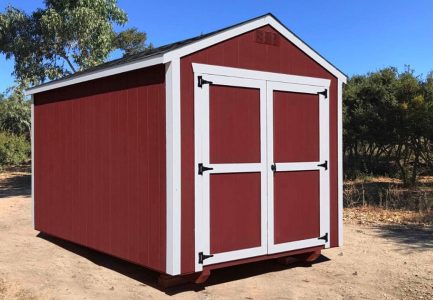 Unbeatable durability and endless versatility define the Basic Shed. It's made with the finest materials and offers limitless potential that will last for years.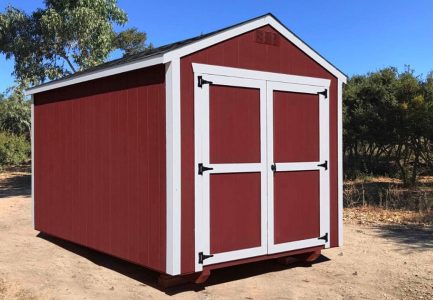 This versatile gem of functionality, versatility, and durability maximizes your space, and allows you to be productive and easily adapt it to all of your needs.
Visualize your dream shed in vivid 3D.
Our online design tool makes customization easy!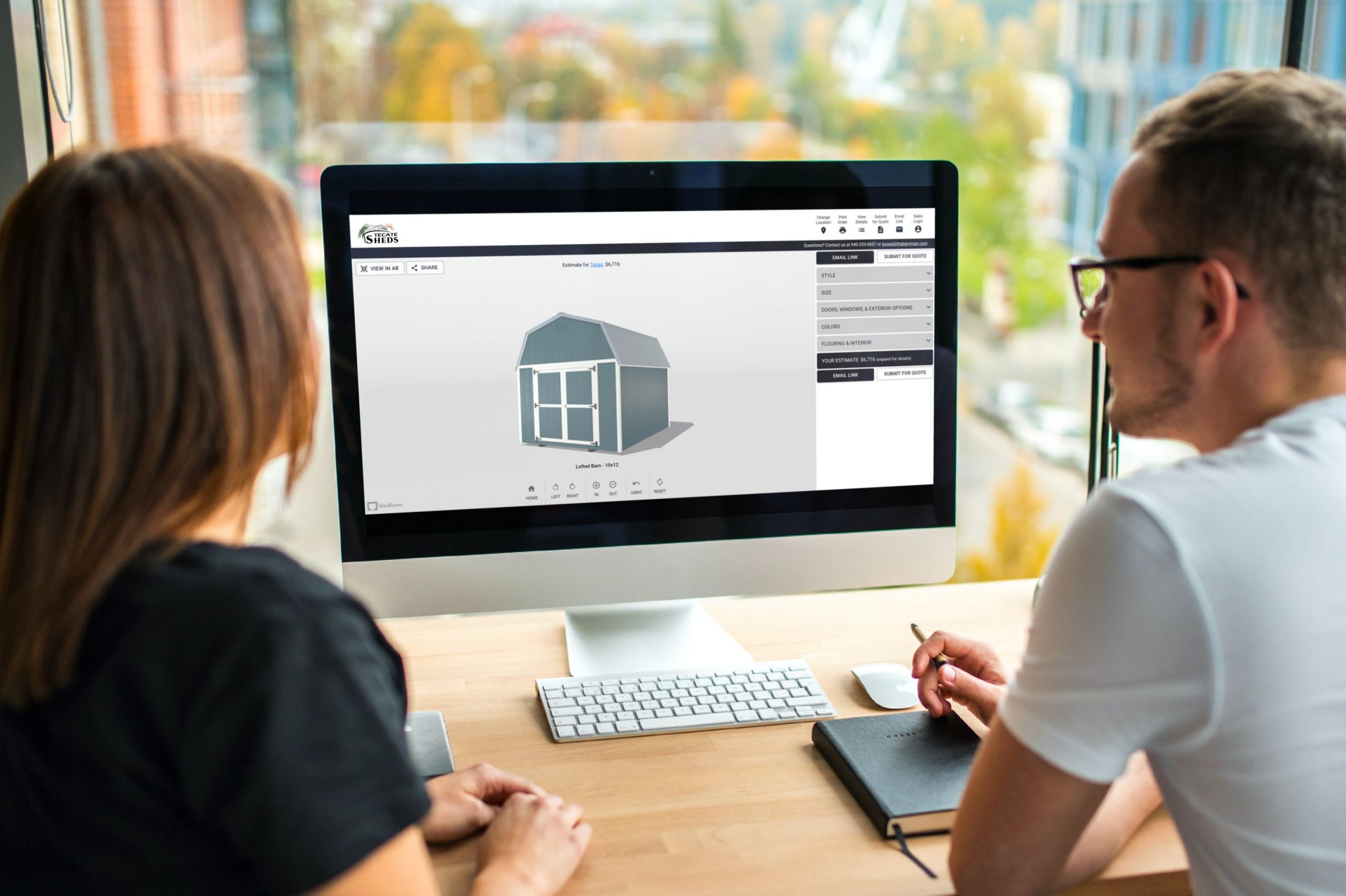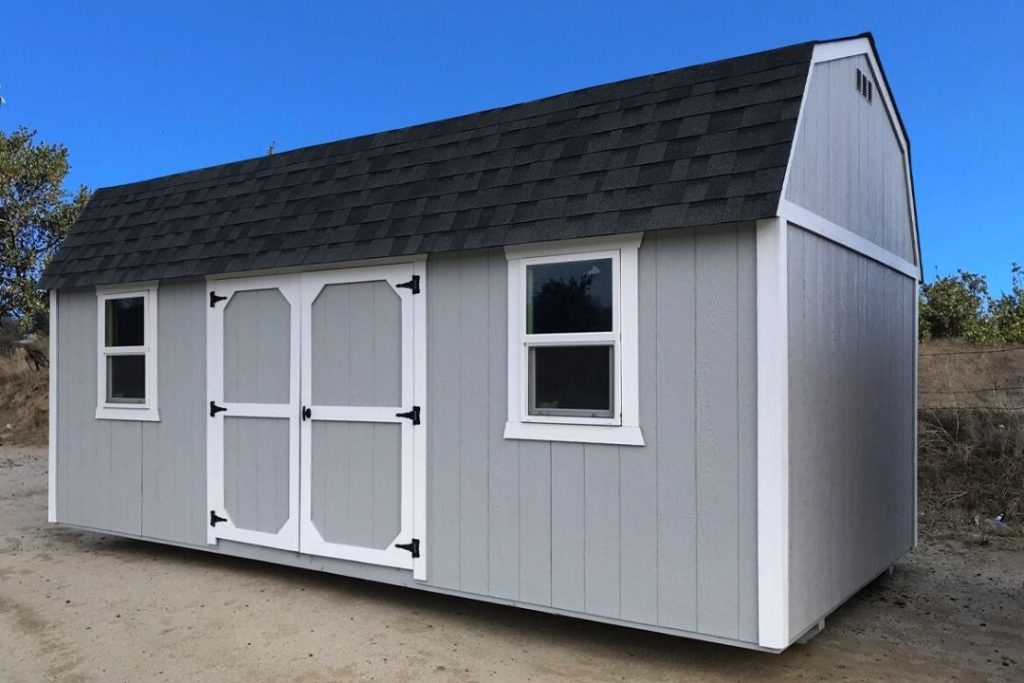 A shed by Tecate means you're getting a quality product built by craftsmen and backed by a company with years of experience. With hundreds of happy customers as a testament, we know that you'll love your Tecate shed as well.
Tecate Sheds are made of high-quality materials that ensure durability and longevity. Our sheds are built to last and withstand all types of weather conditions, including heavy rain and strong winds. Our materials are carefully selected and crafted to make sure you're getting a shed that will stand the test of time. You can rest assured that your investment in a Tecate Shed is worth every penny.
Tecate Sheds come in a variety of sizes and designs, allowing you to customize them to your specific needs. Whether you need a small storage shed or a large workshop, Tecate Sheds has got you covered. You can choose from a wide range of colors and finishes to match your home's aesthetics, making your space into a personal oasis.
A Tecate Shed is the Clutter-Free Storage Solution You Need
Tired of clutter overwhelming your home? A cluttered living space leaves you feeling stressed and overwhelmed. You want an organized home that brings you peace of mind. Imagine a clutter-free home with ample storage space for all your belongings. A clean, organized home allows you to find what you need when you need it. You'll finally have a sanctuary that helps you relax after a long day. But building a shed seems daunting. You don't have the time, skills or budget for a complex shed building project. Yet you desperately need a storage solution. Without one, you'll continue dealing with the chaos.
Tecate Sheds provide an easy, affordable storage solution, built by skilled craftsmen with years of experience. From the versatile Utility Shed, expertly crafted for stylish backyard storage, to the refined Chalet Shed that adds sophistication to your storage space, Tecate offers solutions for every need. The Lofted Barn keeps belongings protected in a quality two-story shed up to 16′ x 54′. The customizable Studio Shed combines durable construction with abundant natural light. While the Garden Shed neatly organizes gardening essentials with charming style.
Each shed is built with high-quality, durable materials designed to withstand weather extremes. Tecate sheds are made to last for years to come. Hundreds of happy customers rave about the quality, versatility and durability of Tecate Sheds. You can trust you'll get a structure tailored to your needs that adds value to your home for years. Why struggle with clutter, when Tecate Sheds offer an array of storage solutions to fit your needs? 
Browse our selection of sheds and cabins then customize the perfect one for you today. Get the organized home you've always wanted, without the headaches of complex shed building. Tecate Sheds: Customizable, durable storage solutions for a clutter-free home.
Transform your outdoor space with Tecate's expertly crafted sheds.
Fill out the form below to get started on your dream project.